Miss. Kristina Yutko/ Extended Day Preschool
This week we focus on playing at the beach! What do you do at the beach? What animals do you see? What toys do you play with? I can't wait to find out!
5/26
Our new theme is BOARDWALK!!! Check out the resources on the right side of the website! This week is the arcade!
It's our last week of farm. Let's have fun in the farm vet and help the animals get clean! Resources have been added under the farm tab on the right!
Greenhouse week 5/11-5/15
This week is all about the FARMER'S MARKET. What can you buy at the market? What roles can we take on? I look forward to learning all about it!
Good morning. This week is all about the pond! What do you see in the pond? What types of animals live in the pond? Stay tuned for stories and activities and don't forget to share a picture of a play plan!
Welcome back everyone! I hope you all had a nice relaxing break. We are going to be starting our farm theme this week. Content will be emailed and shared via dojo and email as well. There is also a Farm Resources tab on the right hand side of this page. Looking forward to learning and sharing all about the farm! I miss you all so much!!!
Good morning! I have added I Have Who Has Colors and the link to Miss. Alyssa's Speech page! Any questions please let me know!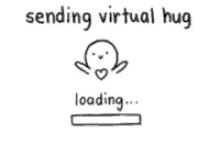 Good morning and happy Monday. As we enter into week 3 of remote learning we have some new and exciting things! Opening group will be sent made available, there will be a new schedule, choice boards will be emailed, and its spirit week! All this information will be emailed and available via Dojo. As always, please Dojo or email me with any questions or concerns as we continue our learning. I miss you all! Make sure to check the picture below for our new spirit week!
Here is the spirit week agenda. It is optional, but a great way to have fun and stay in touch with the community! Enjoy!
Here is a message from our principal
Welcome to our classroom. I hope everyone is doing well and stays safe during this time. Please follow the routine and directions sent home in the packet. Remember I am here to answer any questions and provide guidance! In addition to Dojo, this can be used to stay in touch during remote learning! Please continue to send pictures and like our posts to stay connected. I appreciate all your continued support!